Wellness Treatments and Thermal Baths
Wellness tourism experiences and spas in Andorra to nourish your wellbeing
Enjoy a calm and well-being stay
The wellness and thermal bath treatment experiences are wellness tourism experiences created especially for those looking to relax, disconnect from their everyday life and enjoy a trip full of calm and wellbeing.
Additionally, our wellness and thermal bath treatment experiences mainly include thermal circuit and spa programmes in Andorra, relaxing and Ayurvedic massages, yoga and outdoor activities, as well as personal care and emotional management programmes, amongst others.
Our Wellness and Thermal Bath Programmes
The art of skin care
Designed specially to help you disconnect from your daily routine, reconnect with yourself, restore your glow and discover what you've got!
Yoga & Ayurveda Programme
A formula that combines Ayurveda to achieve physical and mental harmony with nature; together with yoga, which also allows us to work on the search for balance and health, both physical and mental.
Romantic Getaway
Take a romantic getaway to Andorra and live an unforgettable experience: the pleasure of good rest and disconnecting in the best company.
Thermal Reconnection
Thermal water provides muscle relaxation, releases tension, oxygenates the body, improves circulation and releases endorphins, which generate pleasurable sensations of well-being and happiness.
Yoga and Ayurveda Programme (2 nights)
A combination of Ayurveda, a medicinal method based on achieving physical and mental harmony with nature, with yoga.
Therapeutic Thermal Reconnection
The combination of treatments stimulate blood flow, lower blood pressure and remove excess fat from the skin.
Antistress Treatment
The integrative check-up and treatment goes beyond the conventional check-up, restoring energy balance and treating stress at the source.
Wellness Getaway
We offer you the ideal plan for a complete reset in an exclusive suite with the best views in Andorra. Massage and spa, and so much more.
The art of taking care of yourself
Start a new healthy life, with comprehensive advice on healthy habits, conscious eating and personal image.
Anti stress experience
The anti-stress getaway "VITE FAIT BIEN FAIT" in Andorra is aimed at people with a very demanding job that hardly leaves them time to relax. A weekend to relax your body and mind.
Body Sculpture
Comprehensive energy and organic silhouette program. Protects, heals and purifies the body and mind. Includes personalised training advice and a spa circuit session.
Body Balance
Anti-stress programme to disconnect from the daily routine and lower corticoid levels. Through the aromatherapy of essential oils, you will achieve a balance of peace and inner serenity.
Therapeutic Massages
Therapeutic massages help to release stress and pain through natural balance at different levels: physical, mental, energetic and emotional.
Rituals of Harmony
Exceptional time for you or to share as a couple. With our rituals, you can feel the pleasure of connecting your body with your soul, and balancing your essence.
Complementary Therapies
Discover the benefits of our customized therapies, as Reiki, Tibetan bowls or bioresonance... All of them are genuine options for your well-being.
Coaching & NLP
With our personal support programs, difficult personal and professional problems can be overcome.
Integral Care Plans
These plans are designed to obtain a real and lasting balance for the complete care of your being.
Thermal Escape one night
If you are looking to disconnect and spend two days of absolute relaxation, with a night in a hotel included.
Thermal Escape
Welcome to the Thermal Getaway without accommodation at the Hotel Spa Termas Carlemany Andorra.
Be forest senior
During a quiet walk in a forest, relaxation techniques are used to slow down the body and mind, to facilitate the connection with nature.
Be forest family
Through a guided experience, activities will be proposed to focus on connecting with the environment.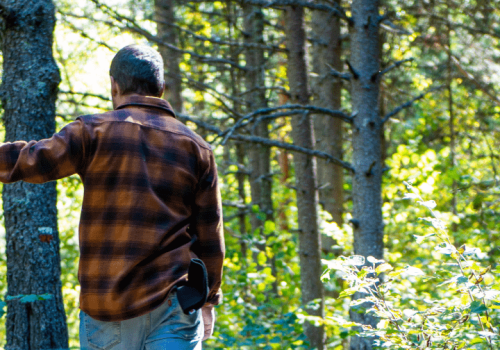 Be forest experience
During a quiet walk in a forest, relaxation techniques are used to decelerate the body and mind to facilitate the connection with nature.
Relax with abundance of calm and wellbeing
The wellness tourism experiences, included in the wellness treatments and thermal baths section, have been created mainly for people looking to disconnect from the stress of everyday life. Time to relax, pamper yourself and immerse your senses in a place that brings you calm, relaxation and wellbeing.
Disconnect from the stress of everyday life and pamper yourself.
These types of treatments include a wide variety of experiences, such as programmes to learn how to care for the skin in a natural way, romantic getaways to enjoy the best spas in Andorra, yoga programmes with Ayurvedic massages and activities in the middle of nature, couples therapy sessions to learn how to manage emotions, weight loss and nutrition programmes and music therapy, coaching and breathing activities, among others.
These wellness and thermal bath treatments are created with the aim of helping people to eliminate stress and problems of insomnia or anxiety, among others, and to give them the opportunity to enjoy a stay of relaxation, calm, balance and well-being that will help them to improve their lives in all aspects.
Your well-being is our priority
We are experts in selecting the best stays and the best wellness and thermal bath treatments for you to enjoy. We offer you the best experiences so that you can immerse yourself in an oasis of calm and wellbeing.
What do people say about us
We booked a romantic getaway and spent a wonderful weekend in Andorra, we even had a massage and a fruit basket in the room. We really enjoyed the hotel and the sense of disconnection throughout our stay.
Calm and relaxation are the words we can use to describe our short but intense getaway. We had a great experience and a wonderful stay at Hotel Carlemany, we will come back very soon!
Both my sister and I really enjoyed the program "The art of caring for your skin". It has been a great experience in which we have learned to apply massage techniques that we did not know about, using natural products.