A natural paradise with thousands of health and wellness experiences.
Andorra as a health destination
Andorra is the country of health and wellness tourism par excellence. Thousands of people choose Andorra as their main destination every year, as the country offers a wide range of experiences in a unique, idyllic and unforgettable setting in the heart of the Eastern Pyrenees.
Andorra is also synonymous with nature, as 92% of its total surface area is forest territory, making it a paradise for lovers of nature and outdoor activities.
In addition, Andorra allows us to enjoy its valleys to connect with nature and relieve stress, as well as offering us its beneficial thermal waters to relax body and mind and enjoy unique moments alone, as a couple, with the family or in a group.
Leisure, health and wellness experiences to take care of yourself inside and out.
Thanks to its wide variety of experiences on offer, Andorra is the perfect destination for all types of tourism. Whether you are travelling alone, as a couple, with your family or in a group, in Andorra you will enjoy an infinite number of activities of all kinds that will make your stay unique and unforgettable.
At Andorra Health Destination we also work to create experiences for individuals, couples, groups and those who prefer to have a 100% personalised experience created to their liking.
So, however you travel, with Andorra Health Destination you will find an experience tailored to your needs. Are you ready to discover it?
What to do depending on the time of year?
Enjoy Andorra throughout every season.
What to do in Andorra in summer?
Nature, the outdoors, culture and Mediterranean climate
In summer, Andorra enjoys a wonderful Mediterranean climate, ideal for those looking to enjoy nature on horseback, on foot or by motorbike. Andorra is also the land of trails, so in spring and summer you can explore the Andorran landscapes and discover its valleys, paths and lakes either on hiking routes, mountain biking routes or on foot, enjoying the route at a leisurely pace.
Andorra also offers a wide variety of adventure sports for those who want to enjoy climbing or canyoning activities, as well as for those who prefer to opt for cultural routes to visit Romanesque villages and churches and learn about history in depth.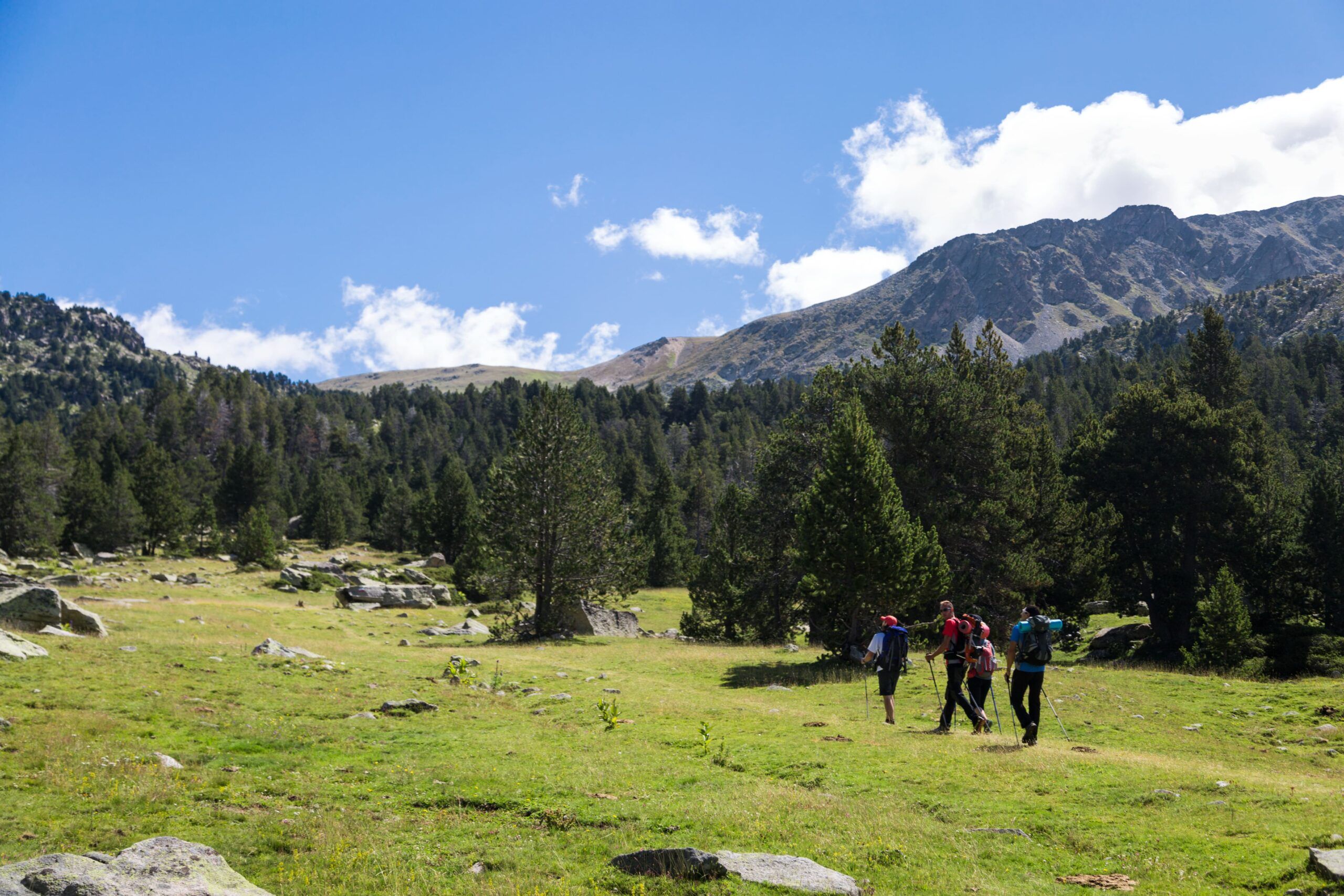 What to do in Andorra in winter?
Snow, sport, thermal waters and Pyrenees climate
In winter, Andorra welcomes its visitors with a Pyrenean climate ideal for those looking to enjoy adventure sports, such as snowmobiling, snowshoeing, skiing or snowboarding, as well as for those who prefer to enjoy the warm thermal waters in contrast to the cold winter weather, opting for relaxing experiences in Caldea or in the different hotels with thermal centres in the country.
Andorra also offers a wide variety of typical high mountain accommodation where you can enjoy the warmth of a cozy place and a dream stay, whether alone, as a couple or with your family.
There are many options for getting to Andorra. Choose the option that best suits you, we are waiting for you!